Sounders Family Campaign
Project Info
The Seattle Sounders are known for giving back to the community. The programs and partnerships they develop and nurture are tremendously precious to the club as they consider partners, fans and the city, part of their extended family.
This year marks some very exciting updates in the spirit of this tradition as Russell Wilson, Ciara and Macklemore have joined the Sounder's Family as club owners, who intend on using their celebrity and influence to support Sounder's philanthropic programs and uplift the city at large. In order to commemorate this moment and showcase their continuing effort towards helping the community we helped the Sounders FC with rolling out their evergreen Family campaign.
The mark we created for this initiative is simple, familiar, bold and warm. It lets Sounders fans, players, leaders, owners and the community know that we are all family, period. 
The Family initiative was used to introduce Russell Wilson, Ciara and Macklemore among other notable Seattleites as new members of the Sounders ownership team. While this was an undoubtedly exciting announcement we had to be careful not to overshadow the importance of fans and their feelings of proud ownership of the club. Thus, the Family initiative was created as a way to communicate the unity between fans, players, leadership and owners.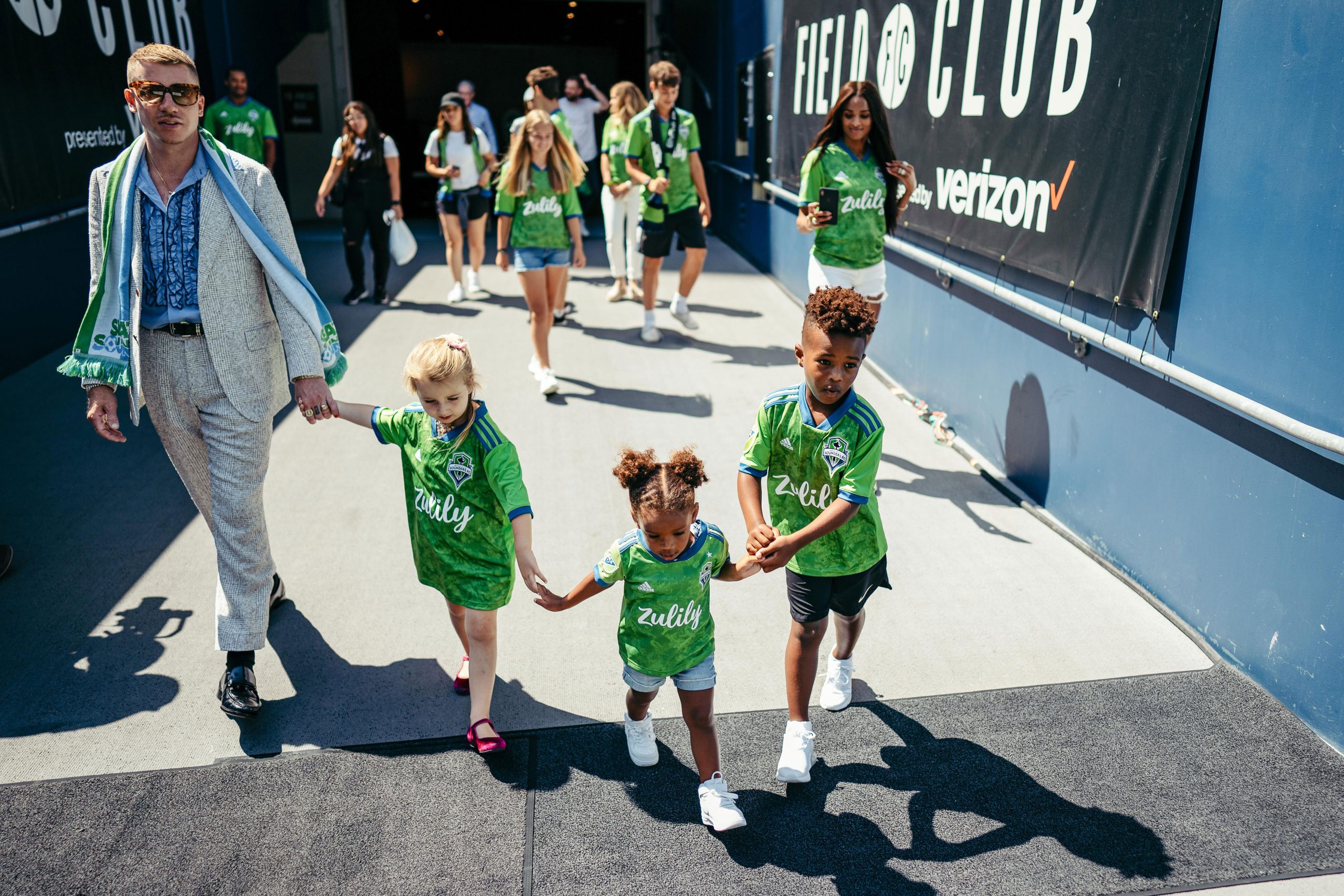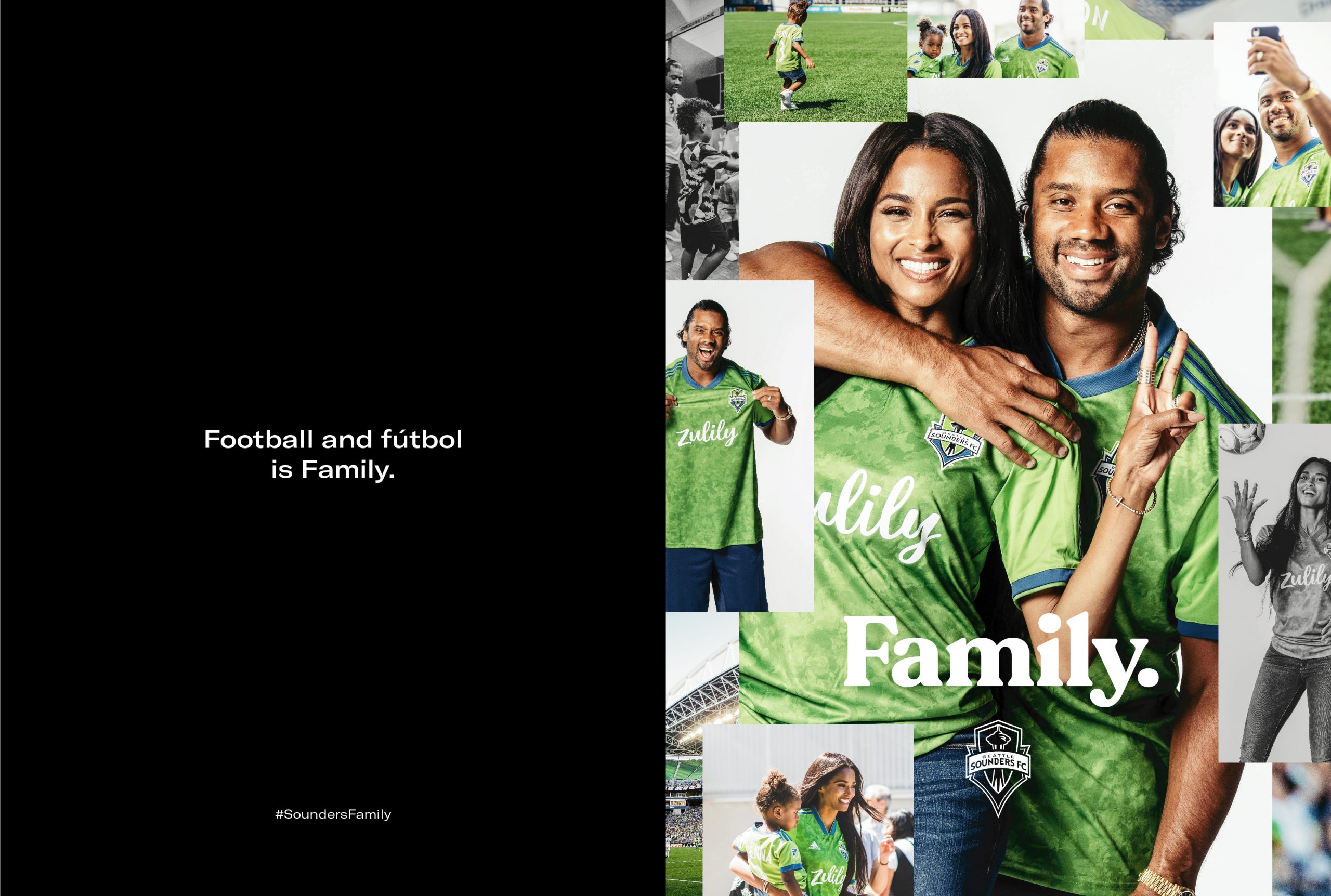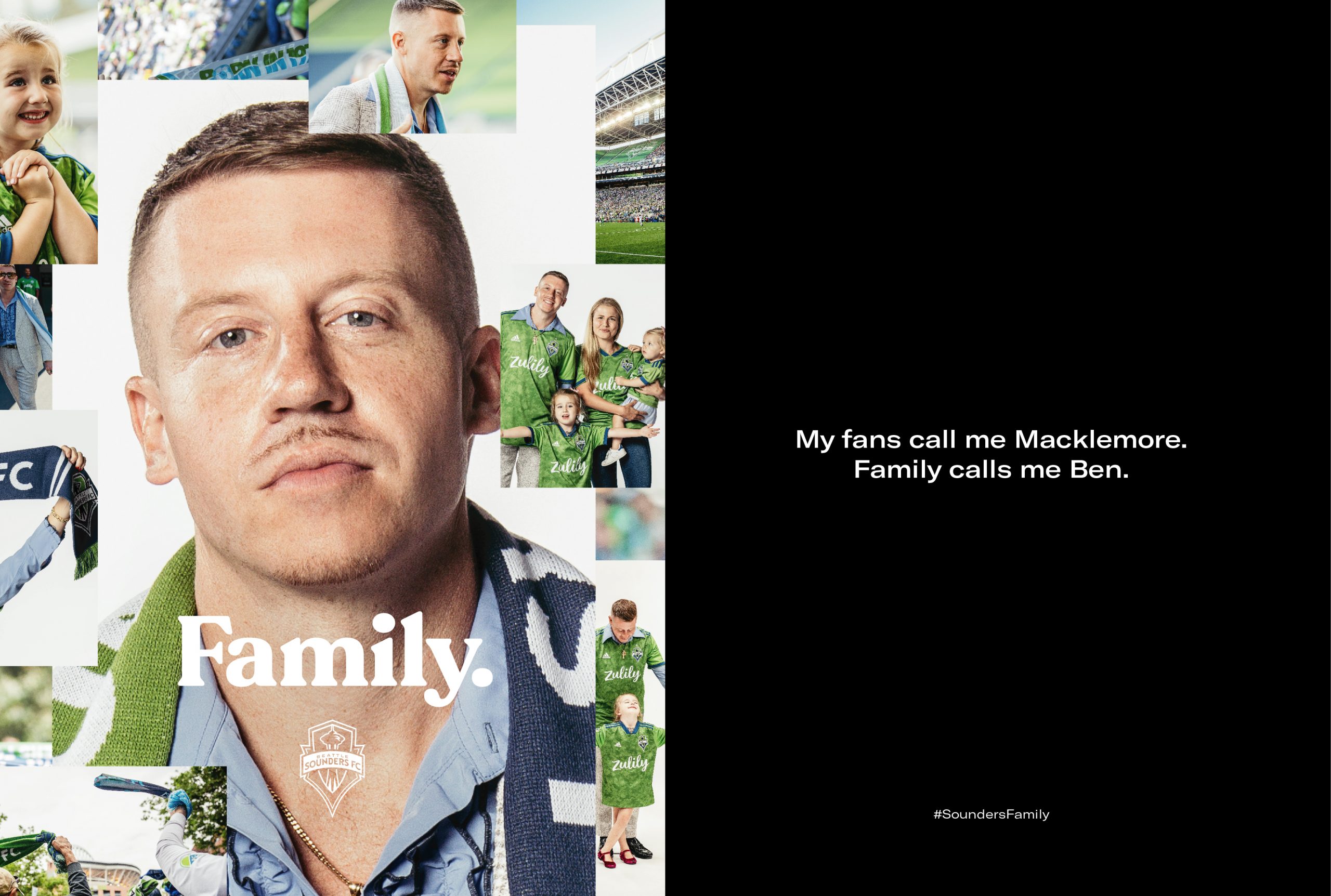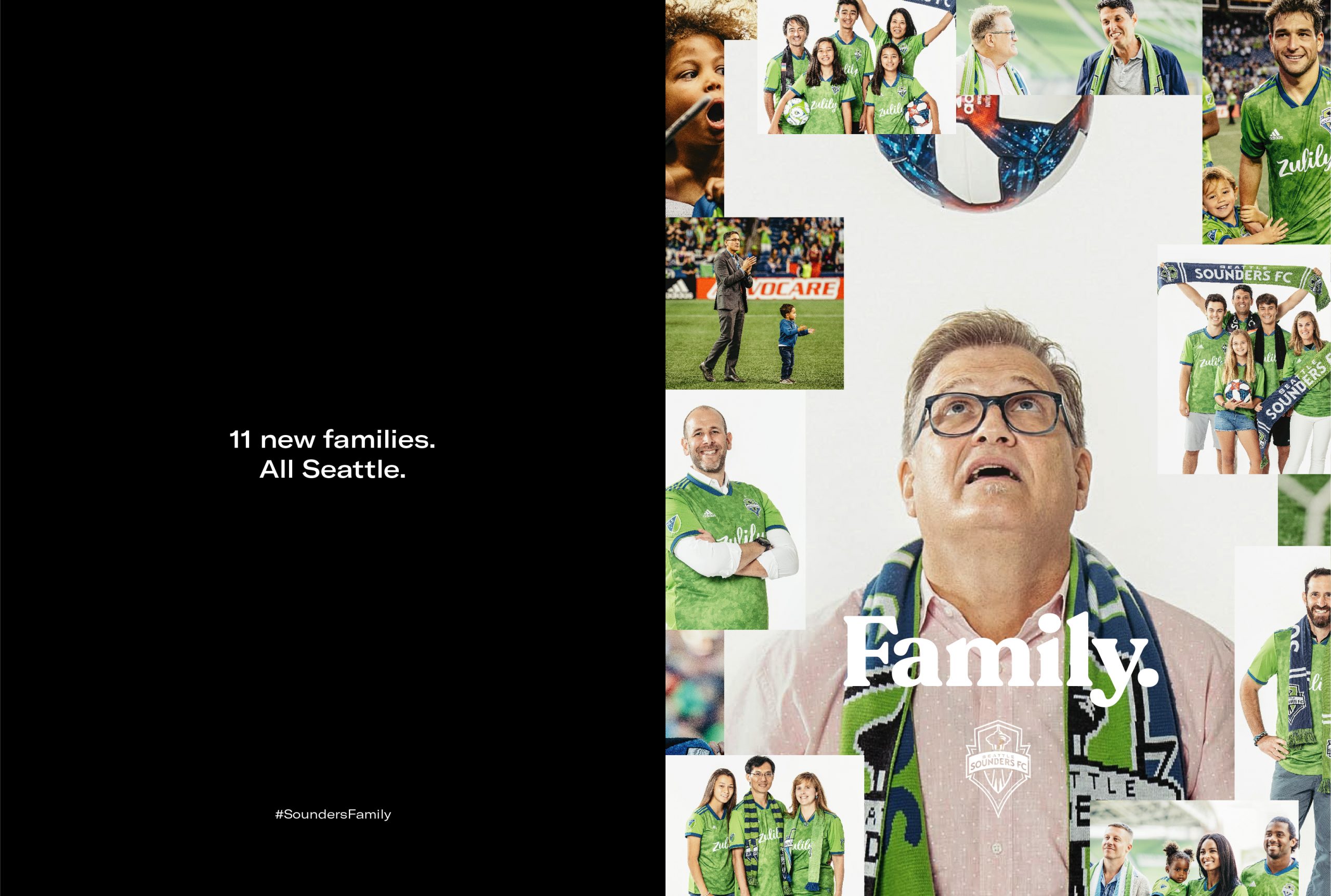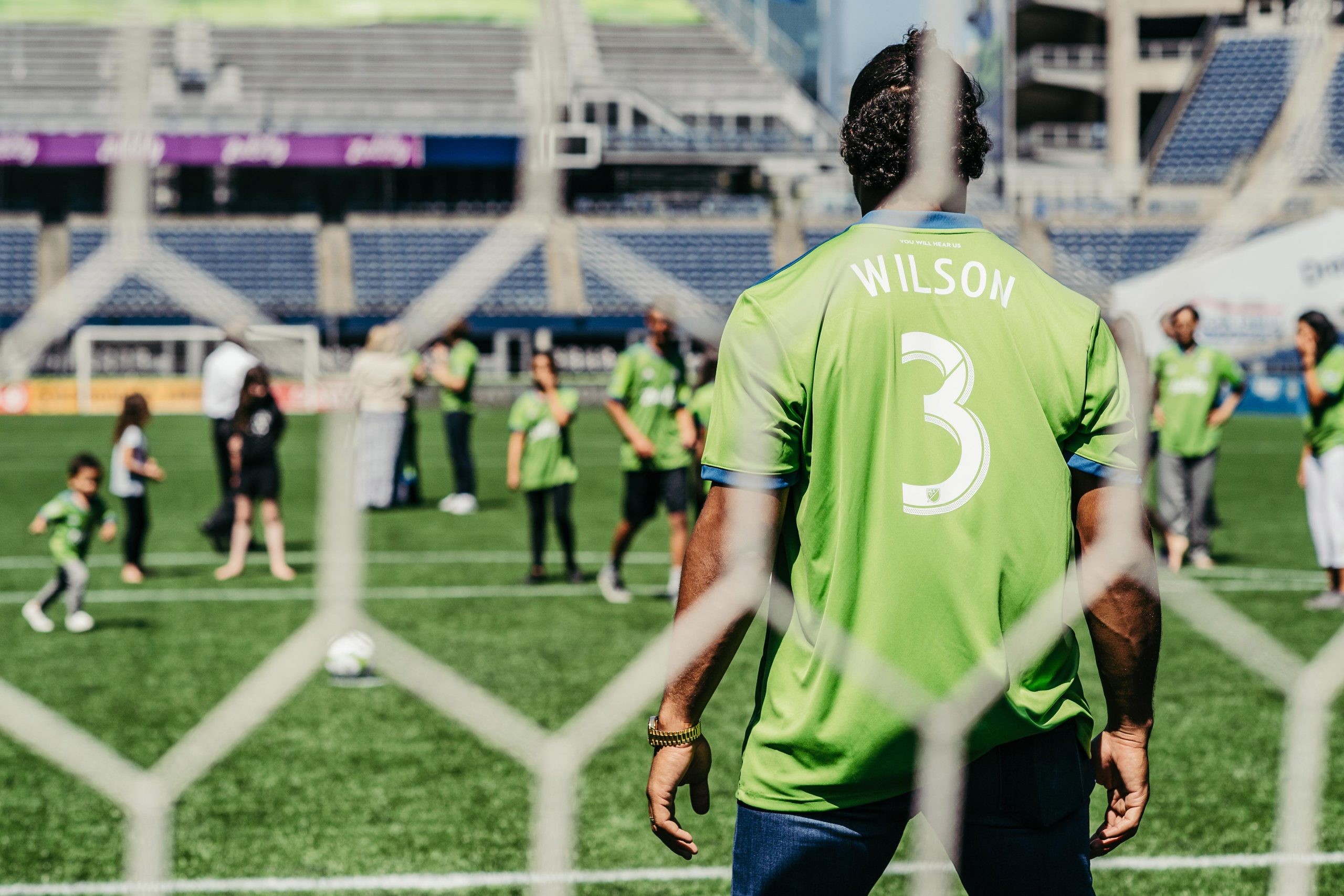 As a way to come together and physically unite all those that love the Sounders, celebrate the new owners and serve the community, the Sounders chose to throw an event at a park they had recently donated to a local underserved community. This event invited those that live in this community to celebrate this momentous occasion with the Sounders team and new owners. To generate awareness for this initiative we helped the Sounders by developing a social campaign that documented the event, along with taking an old-fashioned approach and doing a Seattle Times Newspaper takeover.