Darigold Egg Nog
Project Info
Darigold's Egg Nog has been a delicious, seasonal favorite since we can remember. For two months out of the year, its rich, custard flavor and silky, smooth texture is at the top of every egg nog lover's wishlist. Throughout the years, its golden, yellow package has grown to be beloved by loyal consumers, symbolizing the commencement of the holiday season. So when the time came for a refresh—to better align it with the recently, revamped Darigold product line—goal number one was to retain the nostalgia of its iconic design.
In an effort to spruce up this seasonal treat, we created a custom script logo, reminiscent of vintage Christmas cards. To expand on this, we took time and care to recreate and unify the collection of illustrations, while amplifying their wood-cut aesthetic. These fresh additions, along with various other calculated modifications work together to create a Christmas classic with a contemporary twist. Enjoy, we know Neil Patrick Harris will!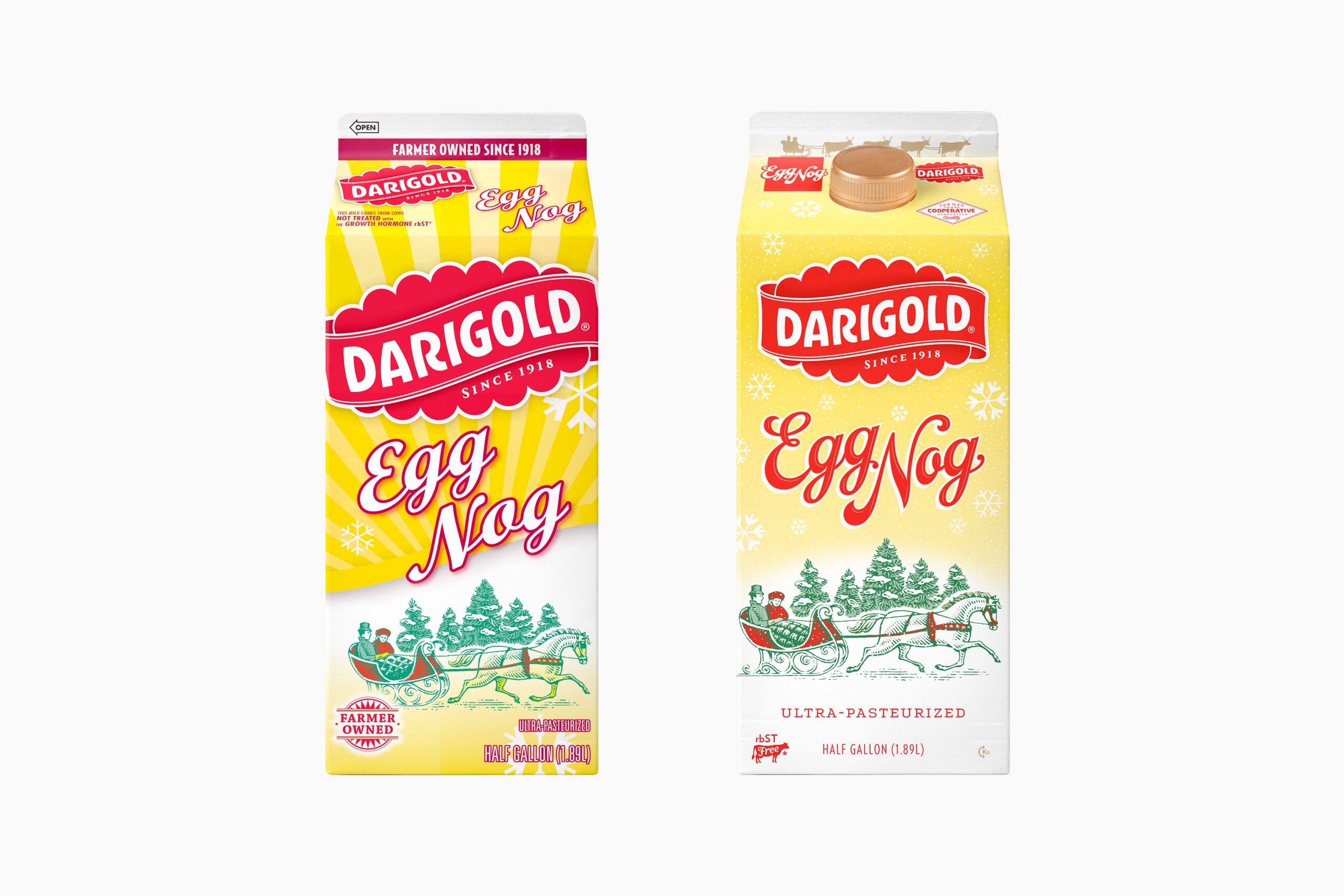 The previous illustrations were made up of a variety of styles. To unify the collection, we carefully recreated the original, sleigh scene and then illustrated the festive, pumpkin and vanilla caramel artwork to match.